Frame Planter - Side Table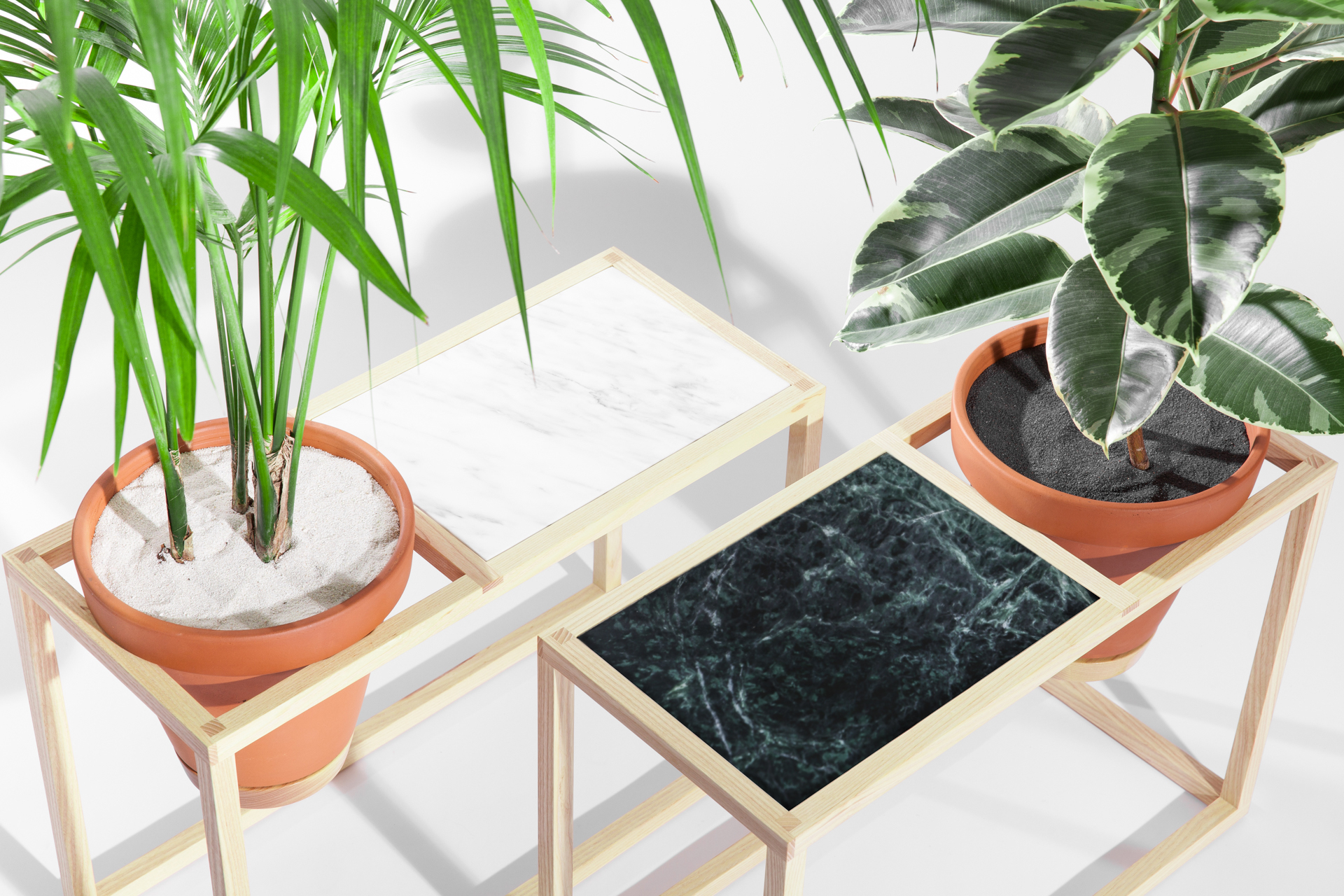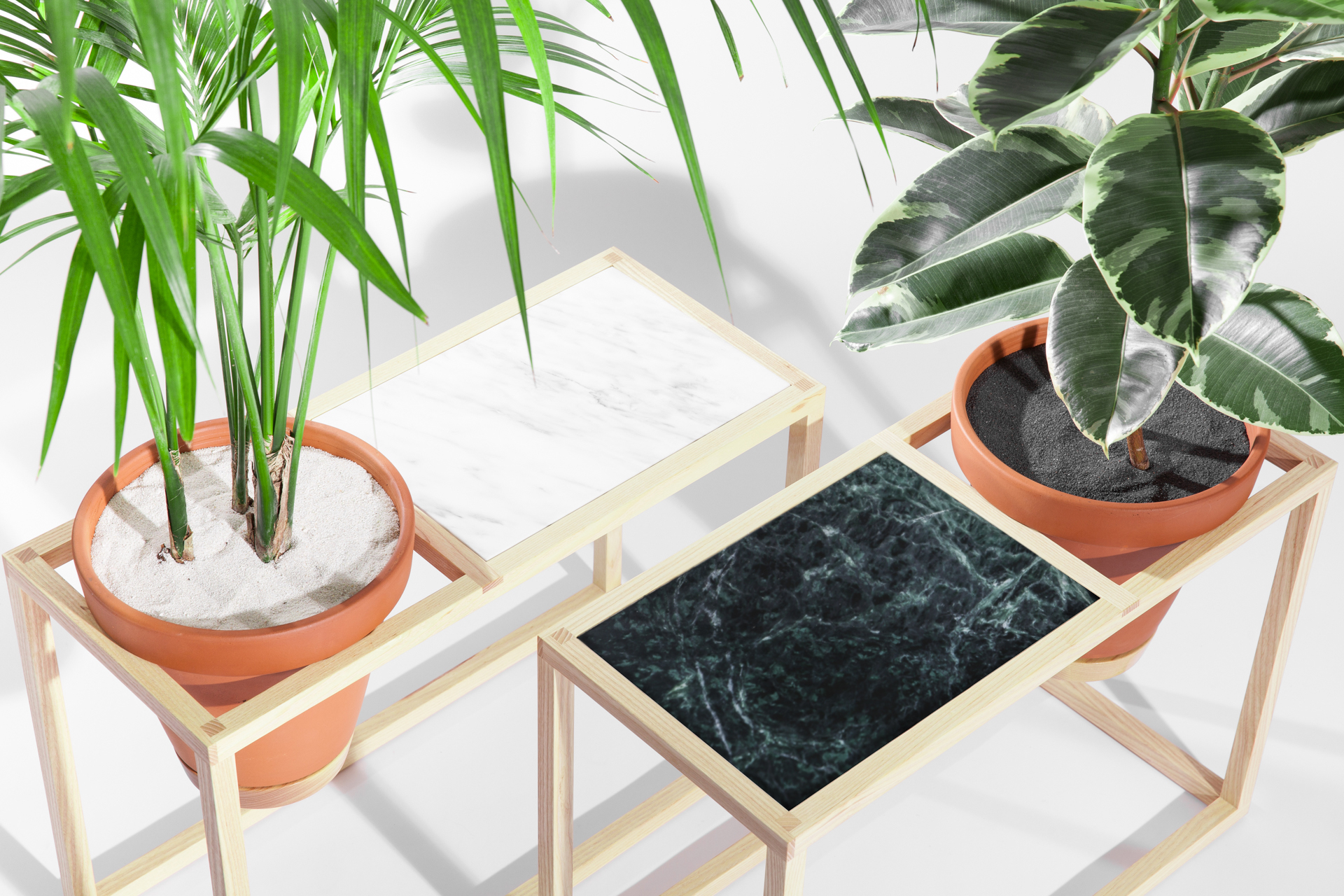 Frame Planter - Side Table
The Frame Planter Side Table is an indoor planter that is also a side table with a marble tabletop. It is made of an American white ash structure, a terracotta pot, and a plastic lined hand turned wooden drip tray.
Shipping will be calculated at checkout. This item ships in approximately 4-6 weeks.
For international purchases please contact us directly at info@treyjonesstudio.com , THANK YOU.
The Frame Planter Line was inspired by Trey Jones' love for plants and his constant exploration into the many different ways in which to bring more plants into our daily lives. His intention was to create a simple form that would elevate the terracotta pot, both figuratively and literally. We think the terracotta pot is an exceptional vessel for plants and want you to have them in your home too.
Designed in 2015 by Trey Jones
Origin: The frame, drip tray and 3d printed drip tray liner are made in the USA and the terracotta pot is made in Italy.

Dimensions:
L 26.5" x W 11.5" x H 20.25", pot size - 10.75" diameter.

Materials: ash, marble and terracotta.